The pharmaceutical, biotech and life sciences logistics expert, Biocair is marking another year of significant growth as it reports a 30% increase in sales volume year on year. Whilst also more than doubling its headcount to over 560 staff globally during the last two years.
As renowned experts in logistics for the healthcare industry, the firm continues to invest heavily in response to the growing global demand for specialist cold chain logistics solutions within the sector.
2022 has seen the business expand into new territories with the opening of an operational hub in Paris – followed by the launch of a further two offices in South Africa. This growth responded to the requirement for specialist logistics providers in these locations due to a substantial increase in biotech and life science organizations, as well as continued investment in R&D.
As a subsidiary of GeoPost/DPDgroup, the business continues to cement itself at the forefront of personalized logistics, following the announcement the firm was creating a specialist Cell and Gene Therapy team in Spring 2022. A global team of 30 dedicated specialists now meet the complex needs of the ever-expanding sector with plans to double the size of the team already underway, due to its success to date.
Earlier in the year, Biocair was awarded the Ecovadis silver medal rating for their sustainable business efforts and will work towards achieving a gold rating in the following years. As the end of the year approaches, the business continues to reinforce its dedication to CSR initiatives.
In December, Biocair announced its 'Festive Charity Campaign', which consists of several fundraising initiatives for a range of communities globally, situated locally to many of its 28 offices worldwide.
The activities include donating toys and clothing to Kids Haven, a charity in South Africa, the sponsorship of three students in China, and donations to the Toys for Tots programme run by the United States Marine Corps Reserve. In the UK, food collection points have been set up for the Cambridge City Foodbank and the West Lothian Foodbank in Edinburgh, alongside other fundraising days such as Christmas Jumper Day for Save the Children.
Earlier in 2022, Biocair supported a range of other charities globally. These included donating funds to the British Red Cross Ukraine Appeal to help provide food, water, medicine, clothing and shelter to those fleeing the conflict and seeking refuge in neighbouring countries. Biocair also donated to the American Red Cross Hurricane Ian Fund.
CEO Chris Cooke, comments on Biocair's success and discusses plans for the upcoming year.
"The business has made great strides this year and I'm incredibly proud of the team globally who have all played their part for us to reach this point. As we reflect on a highly successful period, we are looking forward – with many exciting plans to continue the development of the business.
"We plan for expansion across our global business, whilst growing the Cell and Gene Therapy teams in each of our centers of excellence. We are committed to further developing our teams and working with our trusted partners across the globe.
"Technology and visibility remain key areas of focus and we will continue to progress our offering – utilizing advanced 5G tracking whilst closely monitoring other technologies and packaging solutions across all temperatures in the cold chain. We will continue to work closely with our customers to ensure we provide them with the most efficient supply chain solutions as we move into 2023 and beyond."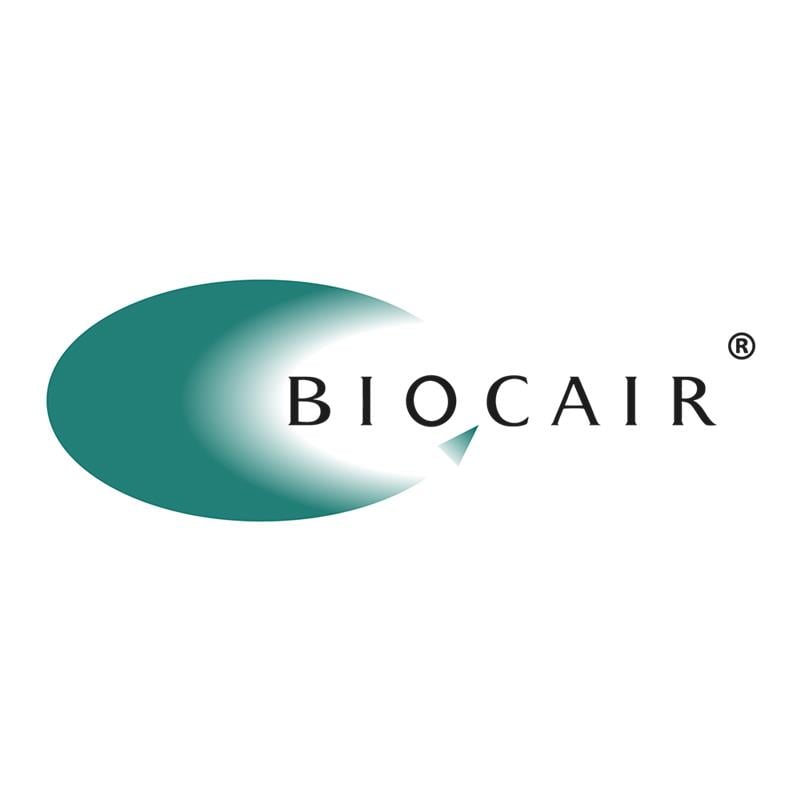 Biocair
Global life science logistics specialist
Biocair is a global logistics specialist with over 35 years of experience in the pharmaceutical, biotechnology and life sciences sectors. By assembling a team of best-in-class industry experts in quality, cold chain and regulatory compliance, Biocair focuses on providing the most comprehensive time-sensitive and temperature-controlled solutions.