Biocair Germany Gmbh is delighted to announce its membership to BioRN, one of Germany's largest life science hubs.
Based in Heidelberg, BioRN is dedicated to promoting, representing and connecting key stakeholders within the life sciences sector in the Rhine/Main/Neckar region. Its members include renowned research institutions such as the German Cancer Research Center (DKFZ), the European Molecular Biology Laboratory (EMBL) and the Karlsruhe Institute of Technology (KIT).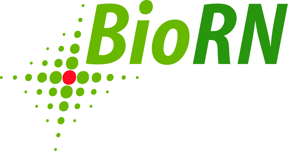 Speaking about Biocair's recent incorporation to BioRN, Giuseppe Tricarico, Business Development Director at Biocair GmbH, comments that "the Rhine/Main/Neckar region has become one of the most dynamic centres of the biotechnology industry in Europe and has a very high concentration of innovative companies right next to university institutes, hospitals and research institutions. Our membership to BioRN will allow Biocair to work closely with its members and further understand their needs so we can continue to provide tailored logistics solutions to the life sciences companies in this area. Biocair Germany not only delivers best-in-class specialist logistics services but also, from its HQ in Frankfurt, offers local, in-market expertise and resources."
For more information, or to contact Biocair GmbH, either call + 49 6105 718 9770 or email germany@biocair.com.