An international project is underway involving various leading universities and agencies, including the UK Space Agency, the European Space Agency and the University of Nottingham, to try and understand more about astronauts losing muscle mass in space.
Roundworms, or Caenorhabditis elegans to be precise, share some of the same biological characteristics that humans have and are being used to show the effects of changes relating to muscle mass in space, including the ability to use energy.Due to the complex nature of the Molecular Muscle Experiment (MME), and the several different research organisations involved across the world, a specialist biosciences logistics company was needed to ensure the reliable transportation, under strict deadlines and temperature requirements, of these worms before they were sent into space. Conventional freight forwarders were unable to guarantee the reliable transportation of the materials, often leading to late deliveries and delays in research, or not housing the samples in adequate, thermo-controlled packaging.Biocair, a specialist courier with over 30 years of experience in the life science sector, was identified as a potential courier due to their specialist knowledge in dealing with regulatory compliance and their range of pre-conditioned and validated temperature-controlled packaging for all temperature ranges.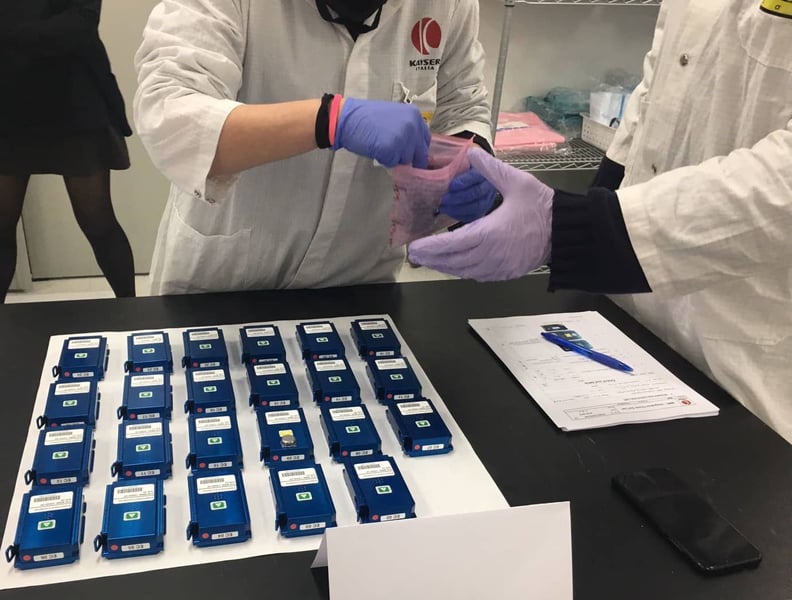 All of the samples for the Molecular Muscle Experiment inside the space flight hardware
Due to the high research value of the worms, and the impending scheduled launch date, it was essential that the materials were shipped within the fastest possible time. Kevin Houston, Client Relationship Manager at Biocair, comments:
A Biocair driver visited the collection point and packed the materials on site, enabling the researchers to prepare other materials for the launch, as well as arranging for a backup shipment to be prepared just in case there were any unforeseen issues. Biocair were also responsible for arranging all shipping documents for customs, leading to the efficient transportation of the worms through borders.
MME is supported by the UK Space Agency, European Space Agency, BBSRC, MRC, and Arthritis Research UK. For more information about the project, visit www.mme-spaceworms.com.