How do you create a global vaccine in less than a year? The endeavor takes worldwide collaboration. Specialist couriers operated behind the scenes, demonstrating impressive vaccine logistics management amidst supply chain disruptions.
With a required distribution temperature between -80° and -60° Celsius, more than 30° colder than the standard range for cold chain shipping, it is essential for logistics management experts to be involved.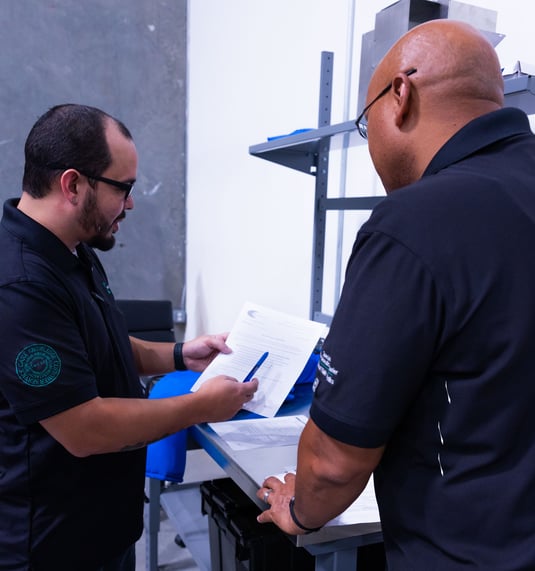 When the Pfizer-BioNTech COVID-19 vaccine became the first authorized for emergency use in December 2020, it became just the second human vaccine requiring such a feat of temperature control. The first was the Ebola virus vaccine, Eryebo®.
The role of specialist couriers in vaccine logistics management
Life sciences logistics companies played a critical role in all stages of vaccine logistics management: research, clinical trials, manufacturing and distribution. They were part of a fast-track response to achieve this vaccination milestone. As of Aug. 25, 2021:
9% of the world population has received at least one dose of a COVID-19 vaccine, and 24.8% is fully vaccinated.
5.04 billion doses have been administered globally, and 33.69 million are now administered each day.
Only 1.4% of people in low-income countries have received at least one dose.
Vaccine distribution takes a chain of precisely coordinated events in temperature-controlled environments to store, manage and transport these life-saving products. Many steps need to happen for each glass vial of vaccine to reach its destination – injected into a person's arm.
Clinical trial logistics support
Developing a vaccine usually takes 10-15 years. Facing a global pandemic, the population could not wait a decade or more for a solution. Scientists began Phase 1 vaccine clinical trials for experimental vaccines for COVID-19 in mid-March 2020.
With significant funding from governments and private companies, researchers accelerated the process by carrying out stages of development simultaneously and by looking at both well-established and new vaccine technologies. Over 976 trials of COVID-19 were in some phase of clinical development, as of August 2021.
Only a dozen vaccines developed from the United States, United Kingdom, Germany, China, India and Russia were cleared by regulators.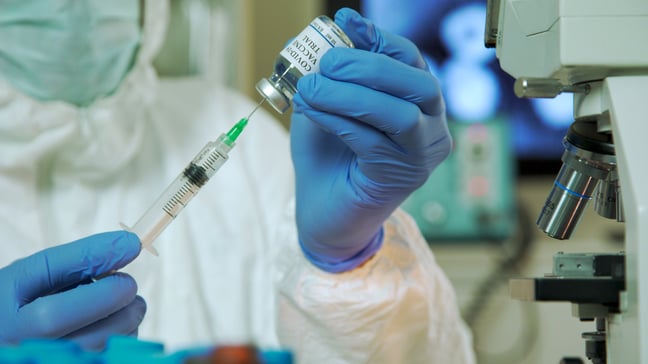 The clinical trial logistics leaders offered support to the multiple vaccine trials occurring across the globe. They directed every touchpoint from collecting biological materials to performing on-site packing, facilitating shipments through customs and local delivery.
Because human health and safety are at stake, they also complied with Good Distribution Practice (GDP) standards to maintain the integrity of medicines through transport and storage. These specialists are fully trained and experienced in securely handling medical deliveries around the clock.
Multiple factors led to an expeditious vaccine clinical trial process:
High infection rates motivated a greater number of people than usual to volunteer for trials.
Improved communication and coordination across nations increased the number of testing sites, providing the population with up-to-date infection rates.
International collaboration also led to swift redistribution of financial resources to support vaccine development and clinical trials.
As a result, the scientific community and governing bodies had a reasonable amount of data to bring COVID-19 vaccines into the manufacturing and distribution.
Competent cold supply chain management
Logistics experts understand the risks when shipping life-saving pharmaceutical products around the globe. Leading companies offer controlled ambient, refrigerated, frozen, deep frozen and cryo frozen services – each with their own temperature profile and application. Experts can quickly identify the appropriate packaging solution, taking this burden off the shoulders of research facilities.
In cold chain management, vaccines must be continuously stored in a narrow temperature range – from the time they are manufactured until the moment of vaccination. Additionally, there must be temperature tracking data for the entirety of a shipment to prove viability. If temperatures fall out of range, the vaccine can lose its ability to protect against disease. Once a vaccine loses its potency, it cannot be regained or restored.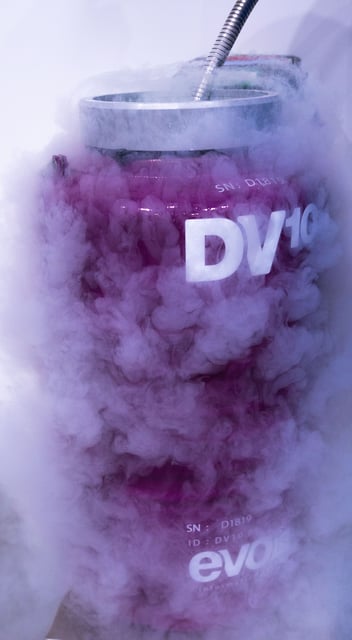 At every turn, COVID-19 vaccines require efficient, flexible and secure cold chains. The Center for Disease Control (CDC) has comprehensive guidelines on how each type of vaccine should be handled from a lab to inoculation. For example, Moderna's vaccine must be shipped at -20°C (-4°F). Pfizer's vaccine is required to be -70°C (-94°F), considered an ultralow cold chain.
Some large universities, big hospitals and pharmacy chain distribution centers can handle ultracold temperature storage, but not every facility has this capacity. Specialist couriers created transport plans to make global distribution possible. As a result, vaccinations were able to be administered in a matter of months.
Packaging and tracking expertise
Vaccine logistics management requires advanced technology solutions to ensure viability. People working in life sciences logistics follow specific procedures to ensure the safe, efficient transport of vaccines. Vaccines must be traceable at each transport stage – from a manufacturing facility to a doctor's office to the patient.
Using identification such as labels, barcodes and Quick Response (QR) codes allow logistics team members to scan the code, identify the medicine's origins and note its destination. Life sciences logistics experts are also responsible for tracking doses, batches, containers, and temperature data.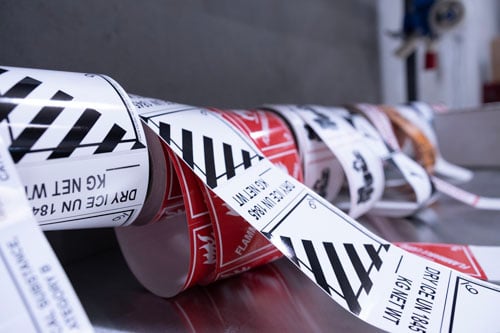 Unexpected delays and risk are a when, not an if in the life sciences logistics industry. Anticipating, preparing and reducing obstacles in the transport route is the most important job for specialist couriers. Logistics experts rely on well-established networks of providers and use advanced weather forecasting technology to find the best time and route for the shipment.
Before the pandemic, about half of medical products were shipped on commercial flights. As flights were curtailed due to quarantine and travel restrictions, logistics companies responded by considering alternative shipping options.
For example, Pfizer's thermal shipper containers hold 975 vials, a large supply. Logistics suppliers use a hub-and-spoke system of trucks to move these containers to cargo planes. Then, the containers are flown to centers around the U.S.
Customs and other international regulations knowledge
In-house quality and compliance team leaders within specialist couriers provide expert advice on all aspects of international regulatory compliance, including:
GDP
International Organization for Standardization (ISO)
Federal Drug Administration (FDA) requirements
Vaccines often move through several regions of transit, creating intricate logistics situations.
Because the vaccine was distributed internationally, storage and transport equipment such as cold rooms, refrigerators, freezers, cold boxes and vaccine carriers must comply with performance standards defined by the World Health Organization (WHO). Stock management procedures must also follow WHO guidelines specific to each type of vaccine.
Professionals responsible for life science logistics must be trained in proper safety, packing and shipping regulations to avoid errors and ensure timely delivery. Agencies such as CDC and Federal Aviation Administration (FAA) set guidelines for proper classification document completion and labeling procedures.
Of course, executing a logistics strategy of this magnitude was not based solely on the success of the pharmaceutical companies and logistics service providers. Global leaders working in governments, public health departments, international institutions, research institutions, nonprofits, freight companies and other transport partners also played a significant role.
Learn about Biocair's role in vaccine logistics management by visiting our COVID-19 page.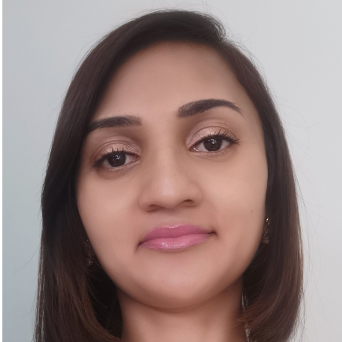 Ellisha Maharaj
Business Development Manager
Based in Johannesburg, Ellisha has been working for the South Africa business development team since August 2021. Ellisha has been involved within the clinical trials industry for 11 years with specialization in HIV/TB and Oncology, amongst other therapeutic areas. As a result, she has engaged and worked with a number of CROs, research sites, network, non-network partners and pharmaceutical sponsors.