The pharmaceutical sector in Asia has one of the fastest drug discovery speeds in the world. As demand for drugs increases with growing populations and developing regions, logistics companies are spending millions on purpose-built facilities to support growing needs in the region.
The pharmaceutical supply chain in Asia
The Asian pharmaceutical supply chain is investing heavily in its infrastructure to meet the challenges of today's market. While Japan and China continue to drive change through investment and innovation, India strives to meet its goals in the face of internal challenges. Meanwhile, Singapore's unique approach presents interesting opportunities.
In China, the Chinese Food and Drug Administration's (CFDA) reform has initiated a raft of new approvals and product launches – 27 new drugs have been approved in May 2023 alone. China's biotech startups doubled their venture capital investment in 2017, and in 2019 AstraZeneca made a $1 billion pledge to support Chinese biotech development.
In Japan, the focus remains on reforming distribution channels. Digital mapping of the whole pharma process, from alerts and notifications for medical staff through to patient apps, online knowledge portals, and even crowd-sourcing side-effect data are altering the way that pharmaceuticals are distributed throughout the population.
India is a rising major player in regional pharma. It has historically struggled with domestic pricing problems and over reliance on external suppliers for active pharmaceutical ingredients (APIs). To combat this, India has developed a robust policy framework and introduced Production Linked Incentive (PLI) schemes to promote API manufacturing. These include:
The Production Linked Incentive (PLI) Scheme for promotion of domestic manufacturing of critical Key Starting Materials (KSMs)/ Drug Intermediates (DIs) and Active Pharmaceutical Ingredients (APIs) in India
The Production Linked Incentive Scheme for Pharmaceuticals
The Scheme for Promotion of Bulk Drug Parks
Singapore takes a highly individual approach to pharmaceutical innovation. It also has a range of factors that make it a hotbed for development.
Singapore's pharmaceutical development
Unlike other Asian markets, Singapore has become a net exporter of medicinal items, not just to regional neighbors but to international marketplaces such as Switzerland and the Netherlands. Supporting this is a small increase in sectoral employment, significant as it bucks the trend of declining employment in many other sectors. Equally, investment has doubled over the last decade from $197 million in 2012 to over $440 million in 2017.
What makes Singapore a regional leader in pharmaceuticals?
Government support for the pharma sector in Singapore is a significant component – the new Experimental Drug Development Centre (EDDC) is designed to allow public and private investors to work together to develop new medicines. Major investors in the Singapore pharmaceutical market include GlaxoSmithKline, Novartis, Pfizer and Aventis, several of which are also involved in industry/academic partnerships and government/industry groupings designed to improve the sector's performance. The latest – the Pharma Innovation Program Singapore (PIPS) – came into existence in 2018 and has an estimated investment value of S$34 million.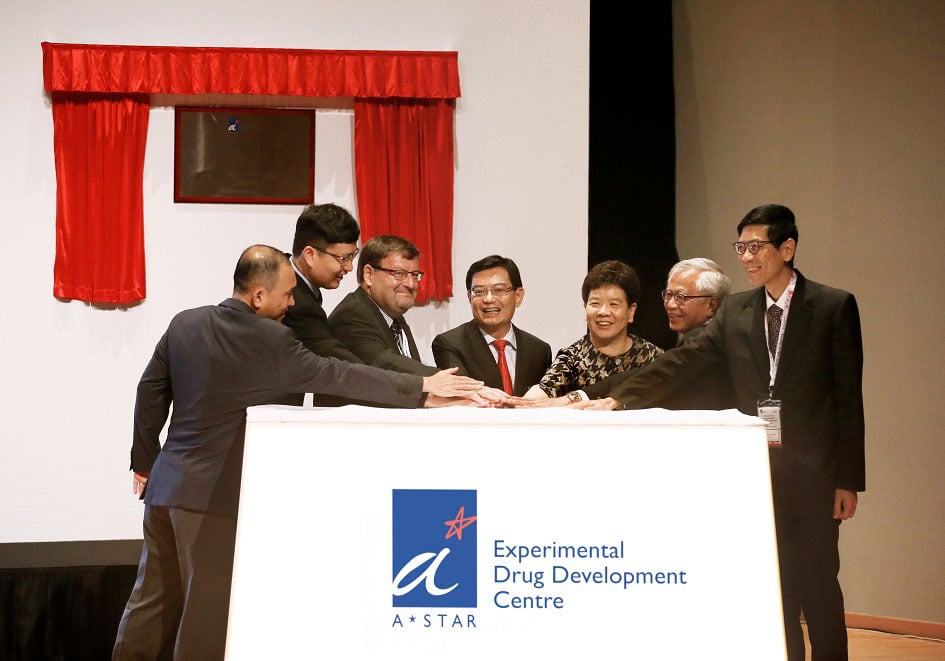 Singapore's pharmaceutical supply chain
Well established cold chain management and temperature-controlled packaging technologies are already commonplace in the country's burgeoning pharmaceuticals industry.
Singapore's partnership approach with researchers and manufacturers leaves pharmaceutical logistics & supply chain solutions providers well-positioned to support this world-class development, and to transfer resulting learnings to other sectors and industries.
Furthermore, as a major re-exporter of pharmaceuticals, Singapore benefits from a strong regulatory body in the Health Sciences Authority which guarantees quality and consistency in drugs and devices moving through the entrepôt.
Logistics partners supporting Singapore's supply chain
Global logistics partners are well integrated into the Singaporean pharma development plan; Changi Airport Group and a range of airfreight service providers have been involved in a partnership agreement called Pharma@Changi initiative. Since 2017 pharmaceutical cargo has been in the top five airfreight cargoes and Pharma@Changi aims to achieve the highest standards in pharmaceutical handling, ensuring that the airport is a center of excellence.
Biocair's network of offices in Asia spans Singapore, Beijing, Shanghai and Osaka. Find out more about our global logistics.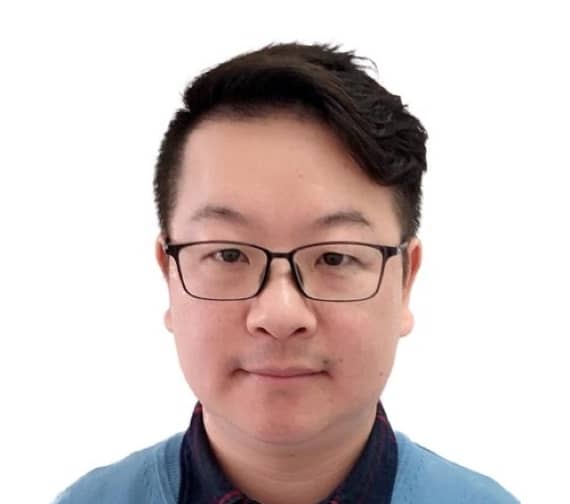 Kevin Xu
General Manager, Biocair Asia Pacific
Based in Shanghai, Kevin manages the overall business in the Asia Pacific area. With over 20 years of operations and management experience in the logistics industry, Kevin has been successfully developing Biocair's presence in APAC by setting up new offices and mentoring qualified teams in the region.