The COVID-19 pandemic is just the latest disruption to cold chain shipment management. The life sciences industry is aware of the pandemic's effects on cargo space, fuel, transport routes, and other links in the supply chain, and they are looking for solutions. Fortunately, supply chain managers are adapting and technologies are evolving, especially for personalized and other emerging medicines.
With the uncertainty in global supply chains, it is more important than ever to establish trustworthy partners and suppliers. As the bio-pharma landscape changes rapidly, it can be difficult to know where to start and who to trust for your cold chain shipment needs. Here are five key considerations for ensuring a dependable supply chain.
1. Define strategy early
The COVID-19 pandemic has made it exceedingly apparent that it is difficult to predict access to and supply of vital materials for medicines. Whether you are in research and development, clinical trials, or manufacturing, it is important to start considering your supply chain needs early.
Cold supply chains are complex networks of people and technology working synchronously. Start planning components of your cold supply chain early:
Warehouse space
Temperature requirements
Material sources
Keep detailed records of all materials and samples to make regulatory documentation easier when it comes time for shipments.
It is important to consider suppliers and logistics partners early, as well as the expected cold chain shipment needs, to allow for efficient scaling and commercialization. Considering your temperature-control requirements early will likely save you time and money down the road.
2. Understand transport regulations
Cold supply chain visibility is becoming increasingly important to ensure efficient and compliant transport of materials. International customs and regulatory requirements for the life sciences industry have become more stringent in the last several years.

Because most countries have unique regulations in place to manage traceability and safe transport of life science materials, it can be cumbersome to ensure compliance across entire cold supply chains. Simple mistakes in documentation could lead to shipment delays that threaten the viability of products, so it is critical to get it right the first time.
Establishing Standard Operating Procedures (SOPs) early will help alleviate risk and save time down the line. Logistics experts can help your organization build SOPs to meet Good Distribution Practices (GDPs) and other global standards.
3. Know what technology suits your needs
New packaging and tracking technologies are rapidly coming to market to meet demand from the life science industry. Fortunately, that means the right solution exists for your shipment needs, but it may not be obvious what to choose.
Start with your temperature and load size requirements. The need for liquid nitrogen or dry ice will narrow down the list of options.
Establish the validation times of your temperature-controlled packaging solutions and have contingency plans in place in case of delays to minimize the risk of excursions. Different packaging options are optimized for different travel times.
Consider reusable or recyclable packaging as an option to reduce waste, cost, and environmental impact.
Determine the best kind of monitoring system for your irreplaceable and high consequence shipments, like live GPS and cellular tracking devices. Different monitoring technologies exist for specific temperatures and timescales.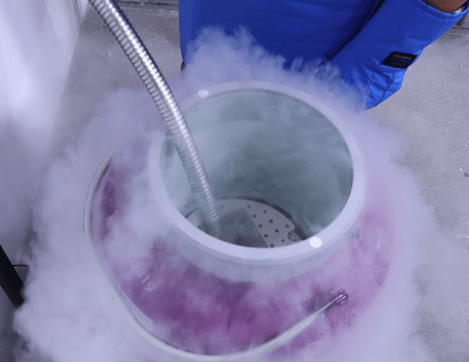 4. Keep sustainability top of mind
Some life sciences companies are justifying a shift to sustainable practices based on customer pressure and others are getting pressure from government bodies to decrease energy use and waste. Whatever the cause for change may be, there are undeniable benefits to investing in sustainable solutions for your cold supply chain.
Numerous examples of sustainable initiatives exist in the life sciences sector. Wellcome Sanger Institute, a genomics and genetics research organization, is using reusable Crēdo Cubes and liquid nitrogen dewars to support their Tree of Life program. This collaborative program explores biodiversity and new biotechnologies, requiring a robust temperature-controlled supply chain.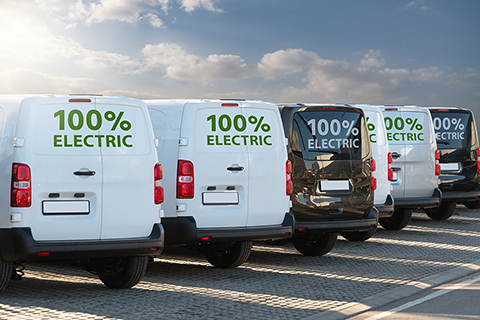 Sustainable cold supply chains often go hand in hand with high visibility. Knowing more about your suppliers, couriers and other partners will make it easier to find opportunities for improvement in your cold supply chain. Beyond the environmental benefits, a shift to more sustainable practices could decrease operational costs, improve brand reputation, support regulatory compliance, and promote an ideal work place in a competitive job market.
Shifting to sustainable practices likely won't happen overnight, as it takes time and resources to make any changes to a supply chain. But, small investments over time can lead to more environmentally friendly, efficient and reliable supply chains.
Logistics experts are well equipped to identify points for improvement, including minimizing route distances and maximizing the life of packaging. Look for logistics partners that invest in corporate social responsibility initiatives and offer reusable packaging options.
5. Create a comprehensive distribution plan for external and internal stakeholders
Supply chain technology has come a long way from spreadsheets and fax machines, but one aspect remains the same. Communication is key to successfully managing cold chain shipments. Creating a distribution plan for both internal and external audiences will help your organization and your partners stay on the same page, minimizing error.
It may be appropriate to formally educate your employees and partner organizations on cold supply chain key considerations and best practices beyond the distribution plan.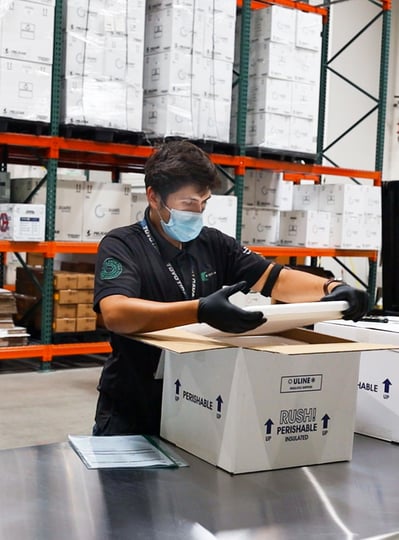 There is no one size fits all approach to successful cold supply chain management. But, there are a number of tools to reduce the logistical burden for pharmaceutical, biotech, and clinical trial organizations.
Biocair has developed a unique, customer-centric approach to supply chain management that harnesses advanced technology and dedicated teams of experts.
Contact your local Biocair office to learn how we can comprehensively manage your global cold supply chain.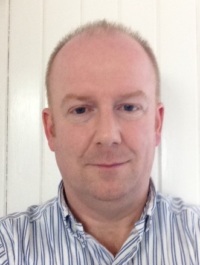 Don Riach
Director, UK Operations
Don joined Biocair in 2013 and has operational responsibility for Edinburgh, Cambridge, and London Heathrow offices. With a degree in business studies, Don has worked in clinical trial logistics for leading pharmaceutical and CROs since 1995. As Biocair's cold chain packaging solutions expert, Don works closely with clients and colleagues alike, to develop innovative, tailored, and bespoke solutions, while providing best in class customer service.