Whether you are conducting clinical trials or transporting live materials such as vaccines, safe delivery is the most important consideration when it comes to logistics. Safe delivery is founded on a reliable temperature-controlled supply chain.
By 2022, the global biopharmaceutical industry's spending on cold chain logistics is projected to reach approximately $19 billion USD, (Statista, December 2019). This prediction preceded COVID-19, which ultimately has revealed our inextricable interdependence and how rapid and agile we must be in responding to emerging situations.
For many organisations, it is vital to understand the needs, risks and processes that are involved in making decisions about temperature-controlled supply chains. For this reason, we have compiled a guide to support you in making such decisions.
Determining the temperature range you are controlling
There can be a bewildering choice of 'cold chain' temperatures, each of which has its own demands and priorities. Some materials may need to be transported at "body temperature" (approx. +37°C), whilst others require "frozen" temperature ranges which can stretch from -20°C to -80°C. For some materials, the cryogenic temperatures of -170°C and below is required!
---
Understanding the appropriate requirements of the materials being shipped is the essential first step in making the right transport decisions. The specialist courier will be able to advise on the best solutions to meet those needs.
---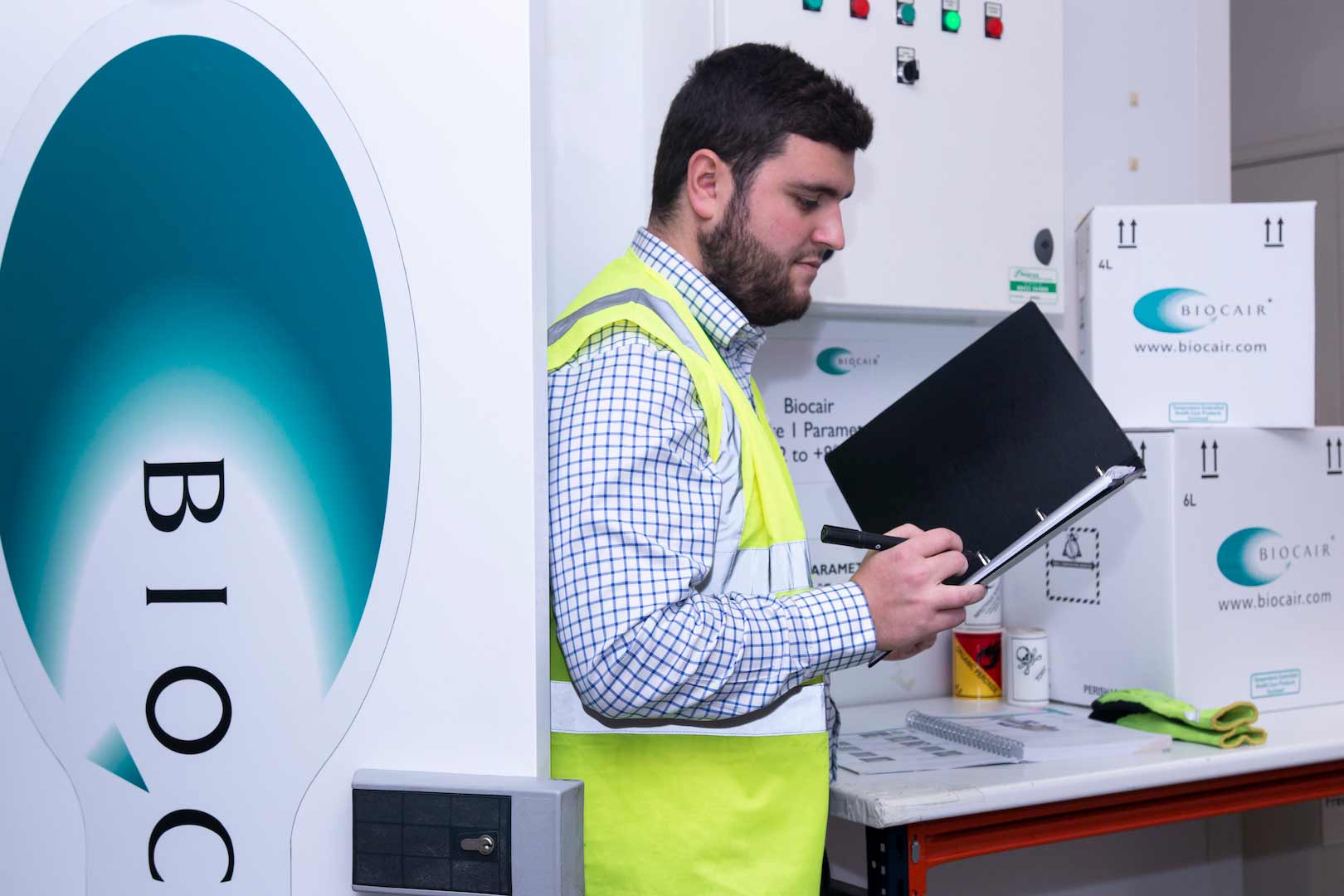 Avoiding risk - preventing temperature excursions
A temperature excursion is defined as an event "in which a Time Temperature Sensitive Pharmaceutical Product (TTSPP) is exposed to temperatures outside the range(s) prescribed for storage and/or transport." It is extremely important to avoid temperature excursions, as they can decrease a drug's therapeutic effects, damage cellular materials irreparably and create toxicity risk in live materials, such as organs for transplant. This underlines the importance of determining the required temperature range. In addition, the supply chain partner should be proactive, offering the right knowledge and supply chain infrastructure to intercept and prevent excursions while on route.
Packaging choice
From vacuum insulated boxes up to integrated temperature management systems, the range of passive and active temperature control systems is sophisticated and complex. At Biocair we offer everything from dry ice systems, liquid nitrogen dewars, through to rentable PCM containers and active systems such as air and sea containers with integrated temperature controls.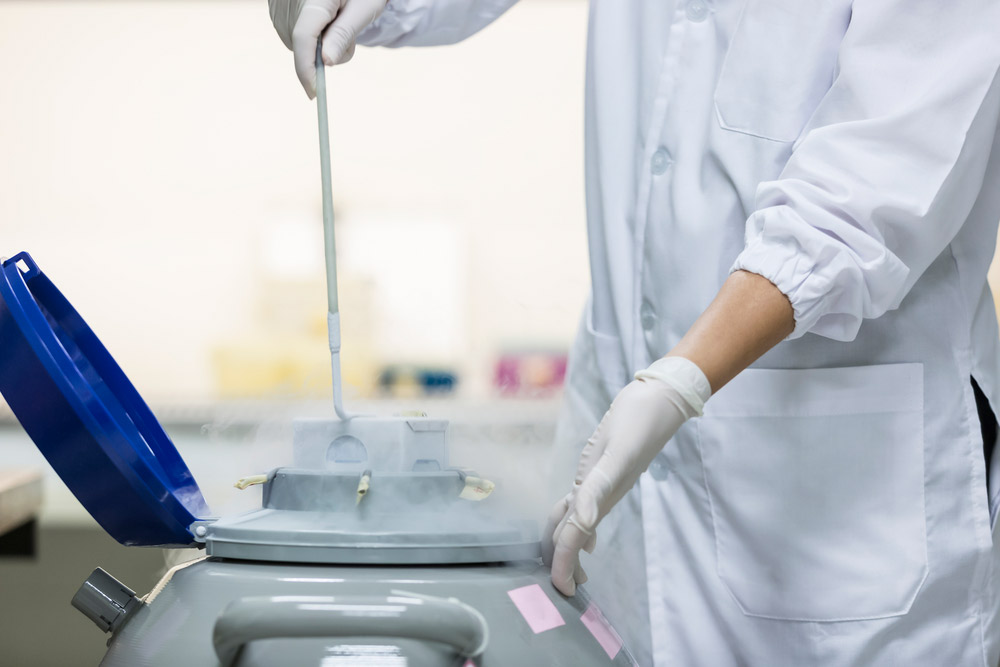 ---
Staff at Biocair are here, ready to advise clients on the safest and most effective packing choices for their materials.
---
Tracking and monitoring
Beyond temperature, tracking is equally important in ensuring a successful delivery. We recognise the need for both logistic partner and client to have oversight of temperature-controlled materials. Biocair drivers bring pre-conditioned packaging to the customer's site and pack materials for transportation in front of the customer, providing temperature monitors which report shipment temperature during transit. Our monitoring systems can also check pressure, light, tilt and humidity.
GDP and best practice
Good Distribution Practice (GDP) sets the minimum standards that a distributor must meet to ensure the quality and integrity of medicines throughout the supply chain.
---
Biocair continuously strives to exceed GDP standards, and our global regulatory experts have intensive training and experience, ensuring laws and regulations are met.
---
In order to ensure success, we believe technology must be met with longstanding industry knowledge and experience. Biocair does exactly this, combining the latest developments, with over three decades of practical knowledge, in order to ensure the safe transportation of delicate, sensitive and temperature-controlled materials for the life sciences.
Gary Brindley
Logistics Coordinator, Biocair UK
Gary has 30 years' experience in international multimodal logistics. His specialist areas include import and export procedures, cold chain solution design and cost control.