Almost all aspects of life have been affected by the COVID-19 pandemic – including medical research, clinical trial supply and clinical trial logistics. One result of this is the growth of Decentralized Clinical Trials (DCTs).

While this has been driven partly by pandemic conditions, and the inability to bring clinical trial participants together and conduct in-person monitoring, DCTs have also grown in popularity because they allow for a wider catchment.

DCTs seem well placed to address a perennial problem of clinical trials. This key issue is a failure to retain a sufficient number of participants, meaning the clinical trial fails to reach completion. In a recent study, 31% of trials fell at this hurdle*.

Any change to the established standards of clinical governance rightly requires intense scrutiny, control and testing.

In this latest blog, we examine both the benefits of DCTs and the barriers they face, in terms of acceptance and the practical approaches required to produce robust, reliable results.
Benefits of decentralized clinical trials
Patient-centred approach: one of the key features that proponents of DCTs point to is that patient-centered approaches encourage greater participation. These clinical trials also allow people with mobility issues, family commitments or those living at a distance from the research center, to participate in a trial.
More diverse trial sets: being part of a clinical trial that takes place in one's own home is not just more convenient for the patient; it also benefits the research team. Being able to engage participants who might not leave their own homes or might have cultural preferences that prevent them from taking part in a 'traditional' clinical trial, means that a more diverse and robust data set is constructed.
Participant retention: challenges in patient retention are often cited as a reason for trial failure. DCTs reduce the 'drop-out' effect which can be caused by several factors, including discomfort with the clinical environment.
Improved data: paradoxically, researchers may gain improved data through DCTs. Because such trials often rely on mobile technology, they could provide more transparent data. One explanation is the mitigation of the 'white coat effect'**. Equally, more diverse data can be recorded, offering more sophisticated analysis.
Potential cost savings: while there is an upfront cost in supplying mobile technology and ensuring that participants can use it effectively, the costs are reduced when compared to managing a clinical trial at a physical site***.

Barriers to decentralized clinical trials
Coherent regulatory structures: regulatory agencies have a variety of approaches to DCTs, but currently there exists no agreed international standard for compliance in this area. This is a major difficulty as most trials are intended to produce a globally accepted result, which can be hampered by different approaches to DCT design.

Adapting established systems: understandably, many Clinical Research Organizations are risk averse and unwilling to move from tested systems that meet regulatory requirements without substantial evidence; this is delaying the implementation of DCTs in some areas.

Mastering the learning curve: there is a steep implementation path not just for researchers, but also for the wider project management teams, patients themselves and their families and caregivers.

Clarity of information chains: data collection is always subject to scrutiny. DCTs have the added complication of needing to deliver materials and technology to participants in a traceable fashion that can guarantee data integrity.

Decentralization can mean demotivation: studies**** have shown that trial participants have a relationship with investigators and study coordinators that can positively impact their commitment to the clinical trial. This aspect is largely lost in a DCT.
Biocair's expertise in clinical supply management
There will always be clinical trials that require onsite management. Others will naturally become decentralized as technology develops to support this approach.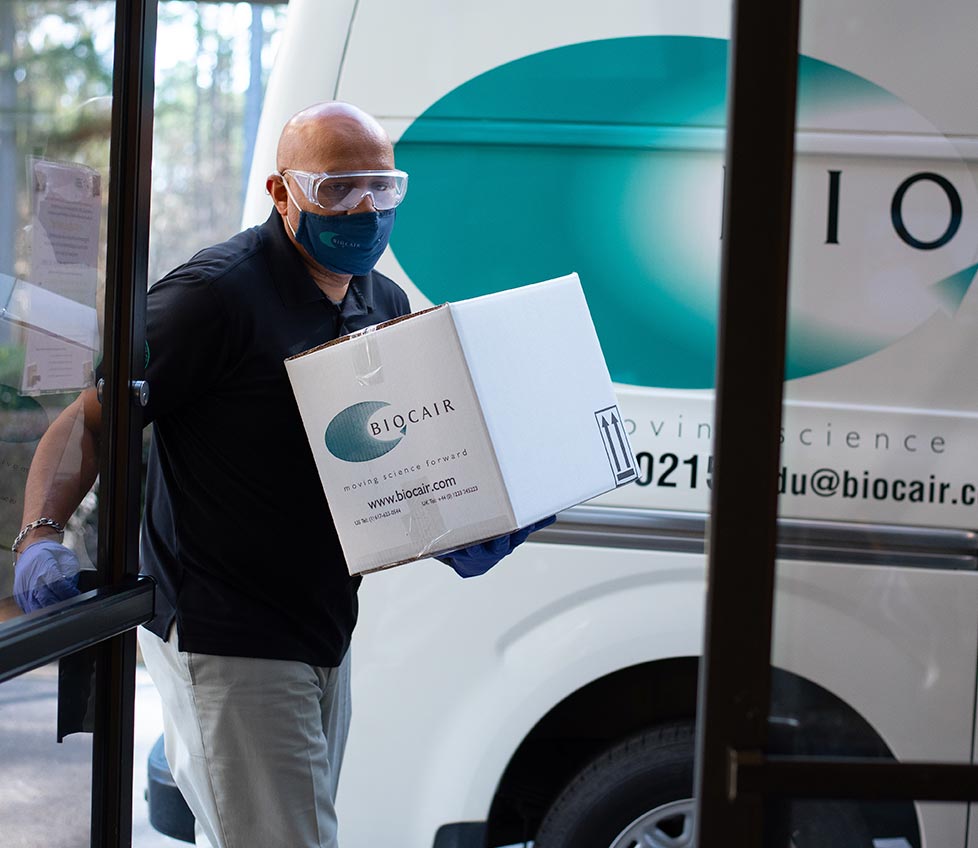 Biocair has over 35 years of experience in clinical trial logistics:
Our expert advice and support is available for both qualitative issues and best practice compliance, whether setting up trials or transportation of trial materials in ways that are compliant across state or national boundaries.
We develop tailored Standard Operating Procedures (SOPs) for shipping and transportation, based on trial parameters, requirements from the site/trial coordinators and patient need.
Our logistics solutions provide a full chain of custody, guaranteeing swift transport and integrity of materials.
We supply certified packaging and monitoring technologies for all temperature ranges and our drivers will prepare all materials for transport on site.

For more information about how our experts can support your clinical trial logistics, please contact your local Biocair office.

References
* www.ncbi.nlm.nih.gov
** www.theavocagroup.com
***academic.oup.com
**** journals.sagepub.com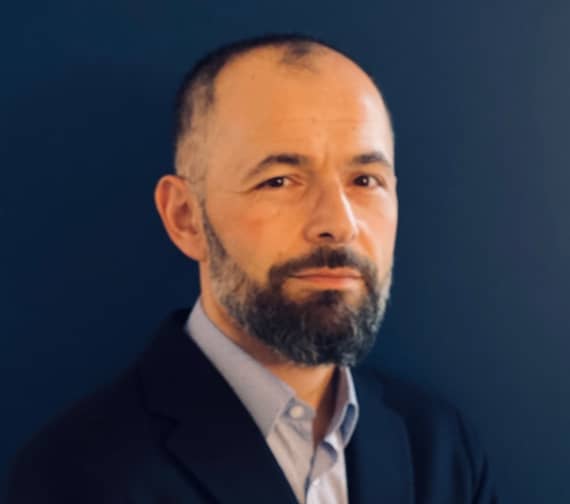 Arnaud Benichou
Director of Sales for Continental Europe
Based in Paris, Arnaud is responsible for the Continental Europe sales team, including Germany, Belgium, The Netherlands and France. Thanks to 25 years of sales and management experience in transport and healthcare, Arnaud is specialized in building up sales teams, creating expansion plans and aligning Biocair's service offerings with the customer's needs, supporting their growth.