Biotechnology and pharmaceutical innovation require robust and reliable logistics. This pivotal aspect of the global scientific community is constantly working behind the scenes to transport time- and temperature-sensitive materials swiftly and compliantly amidst complex, changing regulatory requirements.
This work is often carried out by specialist logistics companies on behalf of Contract Research Organizations (CROs) to support a range of medical advancements, including disease treatment and innovative drug development.
We are going to look at the specific requirements for working with CROs in South Africa, the largest pharmaceutical market in Sub-Saharan Africa, and explore several factors to consider when searching for a specialist logistics partner.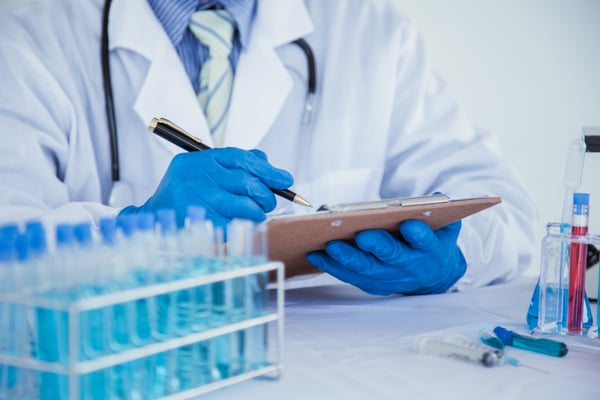 Logistics requirements for CROs in South Africa
CRO activity, especially across continents, requires specialized medical logistics. Sensitive samples and materials need to cross several countries and can potentially change hands multiple times throughout the journey. Every point of contact and change can be a potential risk to sensitive products.

As such, many CROs look for a comprehensive 'white glove service' that includes expertise and trained drivers who understand the complex packaging, documentation and labeling requirements needed to transport such sensitive materials to and from clinical sites.
In South Africa, clinical trials need to be approved by the South African Health Products Regulatory Authority (SAHPRA). SAHPRA was set up by the National Department of Health (DoH) to assume the powers of the former Medicine Control Council (MCC) and the Directorate of Radiation Control (DRC), created by the South African government with the health and well-being of human and animal health at its core. In addition to this regulatory framework, appropriate shipment permits issued via the National Department of Health are mandatory per the National Health Act to comply with export and import regulations.
CROs should look for a logistics provider with expertise and knowledge across the clinical trial supply chain. This includes:
The ability to implement bespoke logistics solutions
A proven record to deliver on time, in full and at the proper temperature
The ability to offer a global service with in-country presence and expert local knowledge
Risk mitigation at every stage of the logistics process with proactive and timely communication throughout
Validated packaging solutions and tracking tools to offer shipment visibility
Finding the right logistics provider
All the above demonstrates that selecting the right logistics provider is an integral part of the process which should be considered at the beginning of the clinical trial.
With a personalized approach to logistics and over 600 specialist staff globally, Biocair has the experience required to partner with CROs in South Africa and is fully capable of managing the complex paperwork, compliance and regulatory requirements needed to transport commodities across the clinical trial supply chain, including but not limited to ancillary supplies and investigational, medicinal products to and from South Africa.
By working with some of the largest CROs, customers benefit from this collaborative relationship promising a seamless logistics experience:
Pertinent documentation is reviewed and approved in advance to mitigate risk and prevent delays

A single point of contact is provided throughout the process, from coordinating the shipment request through to last mile delivery and reporting

Industry-leading turnaround times for laboratory collections and deliveries, including same day and next Flight Out service options

24/7 visibility and tracking of shipments, including automated proof of delivery information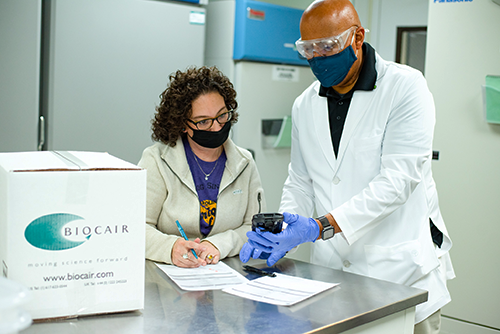 A unique opportunity for developing medicine and moving science forward
South African-based CROs are in a unique position to offer competitive and robust clinical trial solutions, alongside the collaborative approach and support of global logistics experts like Biocair.
Biocair has over 35 years of experience in solving complex logistics challenges faced by many CROs. With increased investment in expanding operations in South Africa, including opening new offices in Cape Town and Durban with temperature-controlled packaging locally available, Biocair continues to improve flexibility and efficiency for its clients.
For more information, contact our team.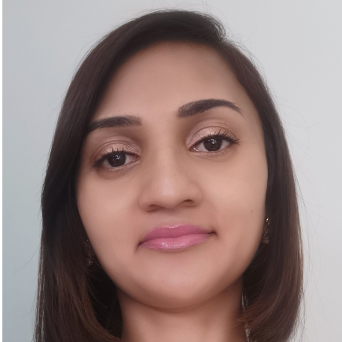 Ellisha Maharaj
Business Development Manager
Based in Johannesburg, Ellisha has been working for the South Africa business development team since August 2021. Ellisha has been involved within the clinical trials industry for 11 years with specialization in HIV/TB and Oncology, amongst other therapeutic areas. As a result, she has engaged and worked with a number of CROs, research sites, network, non-network partners and pharmaceutical sponsors.