With panic buying of face masks and no hand sanitiser on chemists' shelves, there is no doubt that the latest COVID-19 outbreak is having a global effect. Schools are closing, conferences and sporting events are being cancelled… it is a big deal.
But for pharma companies worldwide, the effects of this medical emergency are going to be both complex and unpredictable.
COVID-19 and China
Three very different things are likely to happen in China:
Generic drug providers who source active pharmaceutical ingredients (APIs) from China are likely to face supply chain issues if the outbreak continues, although more innovative treatment suppliers are unlikely to experience problems because they do not generally source from or manufacture in China.
Brand pharmaceutical manufacturers and suppliers are likely to see a change in demand - the government may increase stores of certain treatments like antivirals, while some other demand may drop because patients with other conditions may not seek care, attend appointments or even fill personalised medicine prescriptions because they fear exposure to the virus.
In the longer term, innovative drug developers may be impacted by slowing demand from China, which is often seen as a substantial growth market for international pharmaceuticals.
Indian pharmaceuticals - the API problem
India, with its large generic drug industry, plays a vital role in the global supply chain. However, India relies on China for a large percentage of the active pharmaceutical ingredients used to manufacture these drugs. APIs sourced from China to India may have begun to run out in February, according to the Financial Times. Generic drug manufacturers are already paying more for APIs in India and this will only get worse in the event Chinese manufacturing continues to lag due to the impact of COVID-19. Given the continuing business closures in China, it is likely that the cost of generic drugs manufactured in India will rise in the near future.
COVID-19 and the United States
In the United States, the import of Chinese pharmaceuticals has increased 76% within the last decade. Indeed, about 80% of the pharmaceuticals sold in the US are produced in China.
To add to this, China is the largest (and sometimes only) supplier for the active ingredients for many vital medicines used in the US, such as the antibiotic Vancomycin (which is critical for the treatment of certain infections which prove resistant to other antibiotics).
---
Events such as the current COVID-19 outbreak make it very apparent that having the global supply chain for medicines centralised around China makes it very vulnerable to interruption.
---
Although many pharma companies have inventory on-hand to offset short term supply interruptions, further impacts to the supply chain could well be felt should the impact of COVID-19 persist beyond a few weeks.
The Food and Drug Administration (FDA) is monitoring 20 drugs that may become scarce as a result of the supply chain interruptions between China and the USA, one of which is reported to already be in a shortage scenario.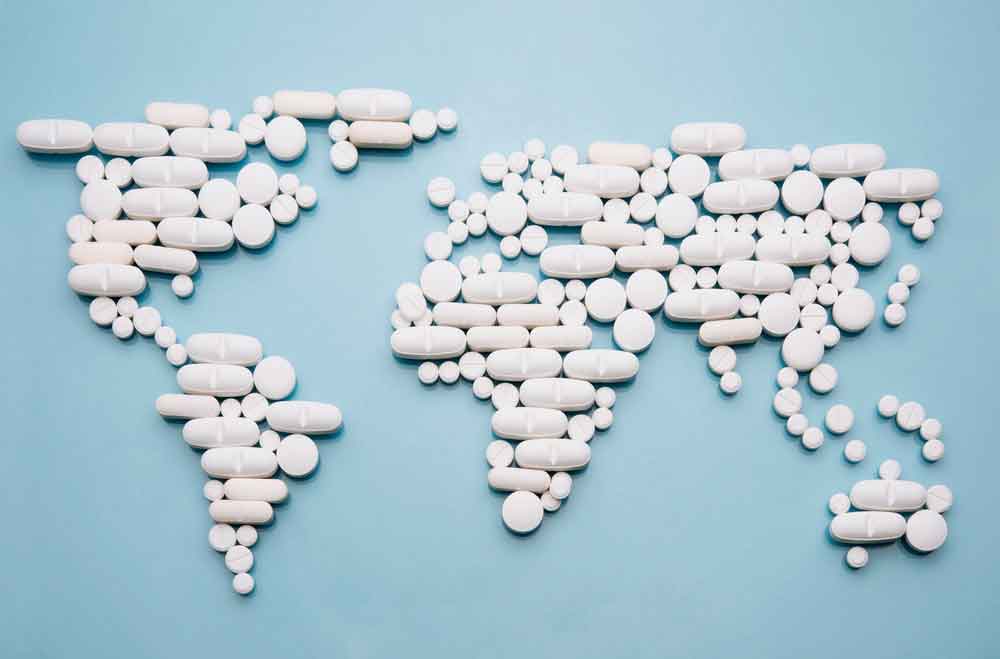 How to manage your pharmaceutical logistics in difficult times
It is advisable to have a risk management framework in place that focuses on evaluation of potential issues arising from the loss of a supply chain partner or location. Having alternate supply arrangements reduces potential disruption while ensuring adequate stockpiles provides a buffer against temporary turbulence.
The UK government has requested pharmaceutical suppliers to undertake such risk assessments; explicitly exploring the risk of disruption to global supply chains. Fortunately, the contingency stockpile of medical supplies and raw materials created to buffer the UK's exit from the EU is providing some stability for domestic manufacturers and supply chains.
In the US, the FDA continues to closely monitor the supply chain in response to the COVID-19 outbreak. As part of these efforts, the FDA has asked more than 180 human drug manufacturers to evaluate their entire supply chains, including APIs manufactured in China.
---
Biocair's emergency response team has already created fluid contingency plans, working to ensure that it continues to meet customer demand, despite the substantial disruption to international air travel.
---
Protective clothing and extensive hygiene regimes for individuals, stringent quarantine measures and careful monitoring of all movements and transits are allowing safe movement of pharmaceuticals even in the most demanding circumstances.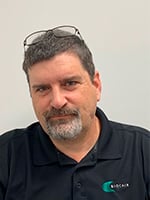 Brian Padgett
US Compliance Manager
Based in North Carolina (United States), Brian has been involved in the pharmaceutical logistics industry for over 15 years. Brian advises and trains a range of clients regarding the classification, marking and labelling of dangerous goods and frequently consults on a wide range of compliance related topics including import/export licensing and permitting, shipment of controlled drugs and classification and shipment of biologics, including pathogenic material.