Scientists have been working for decades to find treatments for life changing and genetic human diseases, like cancer, Type 1 diabetes and blood disorders. In recent years, huge research milestones in the cell and gene therapy sector have brought novel treatments to market for many diseases previously thought to be incurable.
In 2023, notable drugs have been approved for Alzheimer's (FDA approval of Lecanemab) and cancers with the BRCA 1 or BRCA 2 mutations (NHS approval of Olaparib). To date, over 900 investigative gene therapy applications have been received by the FDA to bring new medicines to clinical trial.
Read the Biocair insight on overcoming cell and gene logistics challenges
It is clear—cell and gene therapies are the future of medicine. But, even as we see innovative treatments going to clinical trials and reaching the market, there remain a number of technological hurdles to producing and scaling up these medicines.
Three of the most pressing challenges are:
the need for more Good Manufacturing Practice (GMP) capacity
the need for readily available advanced therapy packaging options
the need to update legacy 3G based real-time tracking and monitoring technology
the need for specialist cell and gene therapy supply chain solutions
Increasing capacity of GMP manufacturing
The healthcare sector has historically relied on large pharmaceutical companies for late-stage development, manufacturing, quality control testing and distribution of new medicines. These companies have had the infrastructure and processes in place to manage the many steps involved in delivering a safe final product at scale.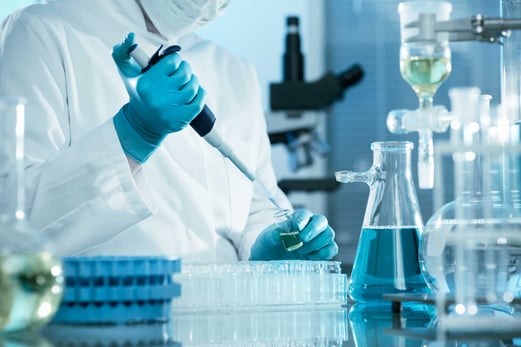 The complexities of cell and gene therapy manufacturing are challenging the traditional drug development process to adapt. Because live cells are often involved in the development of these treatments, every person in the pharmaceutical supply chain for the manufacturing process must have specific knowledge and skills to handle these highly sensitive materials. As these processes are relatively novel, there remains a deficit of qualified, experienced personnel to meet the needs of a growing advanced therapy market.
The cell and gene therapy manufacturing services market was valued at $4.85 billion in 2022 and is predicted to grow 19.9% annually. And, contract manufacturing operations (CMOs) are experiencing growth as biotechnology organizations look to outsource.
CMOs generally have the flexibility and resources to meet the regulatory and operational demands of cell and gene therapy manufacturing. Many have been able to specialize in manufacturing specific materials necessary for these medicines, like viral vectors.
Academic and medical research institutions are also now playing a role in the cell and gene therapy development process, with in-house cell and gene therapy programs being developed across the globe. Though more facilities are being built specifically to serve the cell and gene therapy market, there are not enough in operation to meet the demand of the growing sector.
Challenges in cell and gene therapy
The demand for advanced medicines remains higher than the manufacturing sector can deliver on. Challenges associated with building and operating a Good Manufacturing Practice (GMP) facility to manufacture cell and gene therapies include:
a scarcity of qualified personnel to manage the relatively novel procedures
high costs to qualify and maintain the infrastructure and equipment
consistently sourced reliable raw materials for therapies
the need to adapt processes for patient-specific therapies
significant time and resources to comply with strict requirements
Individually, each of these challenges is difficult for existing or new organizations to overcome, so it is no surprise that there remains a high demand for GMP facilities. Research and manufacturing processes for cell and gene therapies still need innovative solutions at every step to drive down cost and increase efficiency.
Gene therapy supply chain logistics
Transporting cell and gene therapy material involves complex life science logistics and the need for specialized packaging. Live cells very quickly degrade if not kept in the right conditions, impacting both the success of the manufacturing process and/or the final drug product useability.
Advanced packaging options that can maintain a variety of temperatures, for example below -150 degrees Celsius, are critical to successful cell and gene therapy supply chains.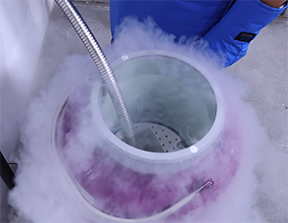 Specialist providers offer a range of cold chain packaging solutions, however these are only now beginning to be tailored specifically to meet the needs of the cell and gene therapy market.
Though the advanced packaging market is rapidly growing, the options are still costly, driven by the high levels of controls required.
"Though we are seeing more advanced packaging options becoming available, it will take time for these new technologies to infiltrate cell and gene therapy supply chains," says Robert Pagan, Bicoair's Packaging Solutions Engineer. "Onboarding new packaging options and technologies requires a rigorous qualification process, and standard operating procedures must be put in place to ensure sustained viability."
Thermal packaging technology is now evolving and taking various forms utilizing different materials. This requires reworking current sustainment methods and finding more quality control mechanisms that can be followed throughout the entirety of the product life cycle.
Transitioning real-time tracking & monitoring technologies
With the time- and temperature-sensitive nature of cell and gene therapy materials, constant visibility is critical to ensure safe transport and effective end use. Real-time tracking & monitoring technology is incredibly important to the success of the cell and gene therapy logistics supply chain.
There is no doubt that a faster network means better connectivity and visibility, and individual consumers are already reaping the benefits of the latest 5G network.
But, many tracking technologies and platforms must be updated before they will benefit from the network upgrades. The 3G network that is scheduled to sunset is still relied on by many government entities and companies in the supply chain industry for some real-time monitoring and communications.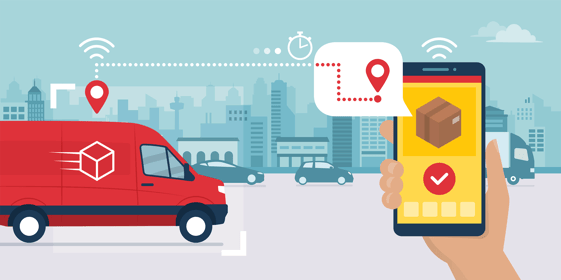 This means that companies must quickly upgrade monitoring and communication systems to maintain the same level of functionality.
This is especially daunting to some members of the life science community, as the process of updating systems is expensive. Additionally, resources necessary for upgrades, like microchips, are limited as global supply chains continue to face delays.
"Because of technological challenges in the communications sector and with widely used 2G/3G networks becoming increasingly obsolete, we've taken an aggressive stance by seeking out and onboarding the latest technology covering everything from 2G to 5G to include Wi-Fi and cellular triangulation fall backs," says Pagan. "This will substantially decrease the risks of losing our real-time visibility on a global scale."
Reach out to your local Biocair team to learn about our cell and gene therapy supply chain solutions and the latest technology options.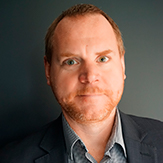 Christopher Good
Director of Cell and Gene Therapy Logistics
Based in the UK, Chris is responsible for global cell & gene therapy logistics. Since joining Biocair in 2002, Chris has demonstrated Biocair' s unique client-centric approach by leading teams to deliver in a wide range of challenging situations. He helps meet the complex supply chain needs necessary for commercial distribution of FDA approved therapies.