Solution
Liquid nitrogen dewar and cryogenic shipping
Due to the strict temperature profiles of the samples, Biocair used a liquid nitrogen dry vapor shipping container (familiarly known as an LN2 dewar). These advanced systems are purpose-built for the safe transportation of eggs and other biological samples, such as semen and embryos, used in fertility treatment.
Due to the challenging import/export requirements, associated transportation times and route, Biocair developed contingency plans to maintain the cryogenic temperature during transit.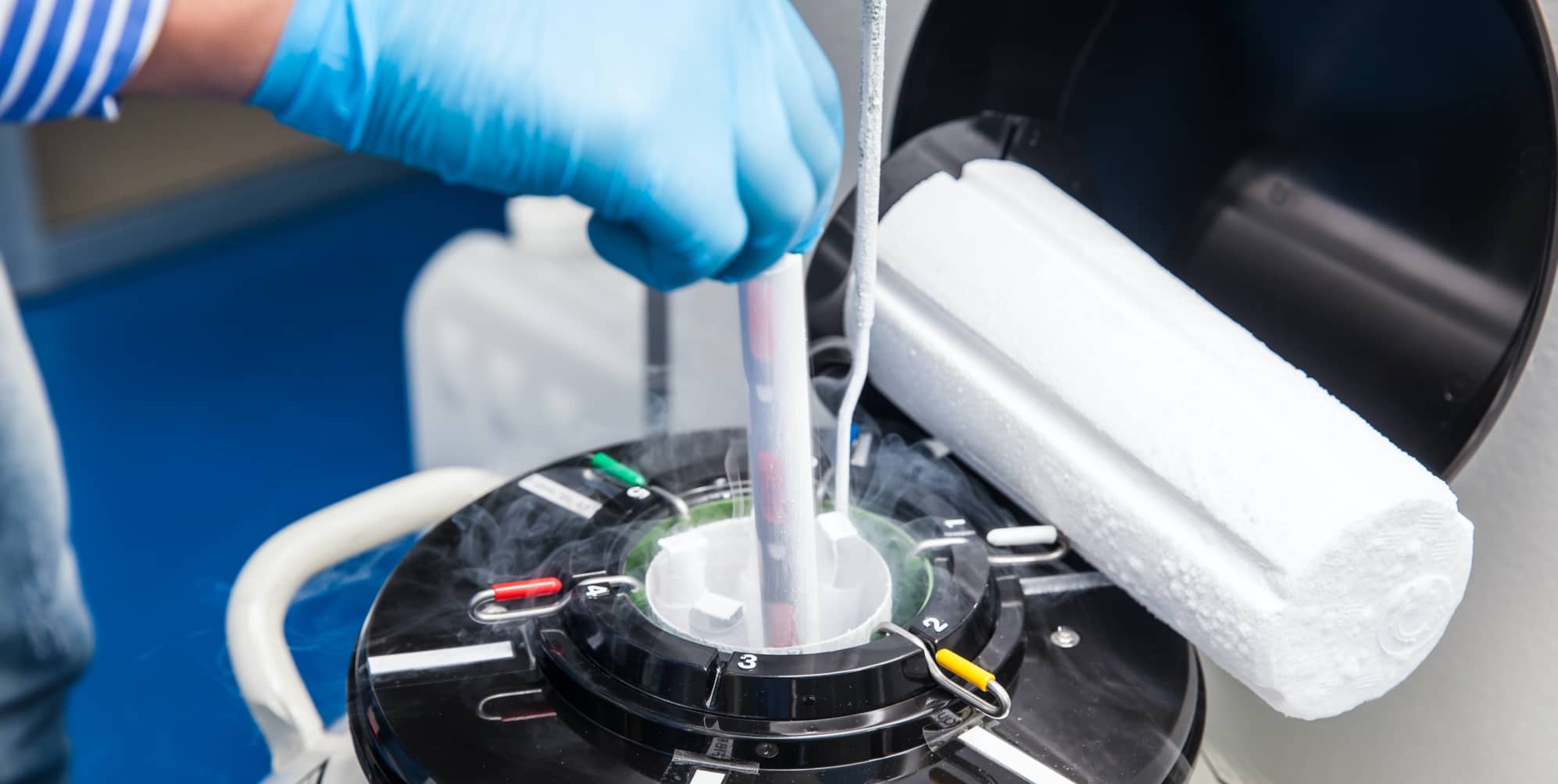 Advanced preparation of shipment documentation
Biocair's customs brokerage teams prepared all documentation and permits for export from Russia and import permits where required, adhering to all national and international requirements relating to tissue and cell directives.
Real-time tracking, 24/7 support and open communication
Biocair's global network of offices provided comprehensive logistical support from collection to delivery.
Included in this were tracking and monitoring technologies, giving complete peace of mind to the patient who could access key updates including dewar pick up time, routing and delivery schedules.
Throughout the process, Biocair's project management experts liaised directly with the patient.
Summary
For over 35 years Biocair has provided logistical support exclusively to the life sciences sectors, establishing relationships with the world's leading airlines and developing expert knowledge of the global life sciences supply chain. As a result, Biocair could guarantee the prompt and punctual delivery of the materials.
A personalized service is vital when transporting samples that are irreplaceable, invaluable and unique to that individual.
Do you need support with cold supply chain shipping solutions? Find out how Biocair can help.